View the full range of high performance LED driving lights.
Great Whites has a reputation for high performance, high quality driving lights to suit the needs of 4×4 enthusiasts and commercial/transport fleet operators.
Every Great Whites light is built to last, to help you see further down the road, more of the beaten track and a wide peripheral so you can see what's lurking in the dark.
The Great Whites Gen2 range is ideal for commercial fleet operators, while Great Whites Attack is best suited to 4×4 enthusiasts. Of course, you can choose which ever you like; no matter the choice, they're all going to survive whatever you can put them through.
For more details on individual products, see the collection below. Click on the headings to filter down to different product categories.
Tess Lynch
2021-01-22T11:45:45+10:00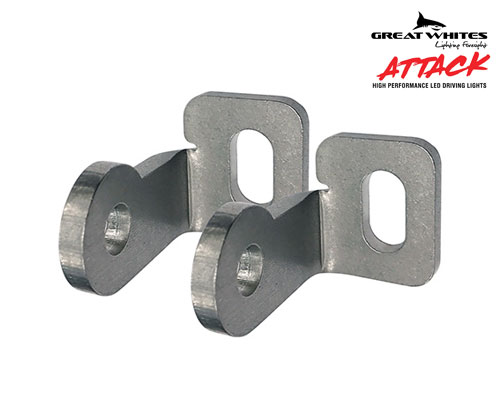 Attach your Great Whites Attack Light Bar to your vehicle using the mount position on the end of the light bar. Simple installation to your bull bar or roof rack.